The Certified Meeting Professional (CMP) programme was launched in 1985 to enhance the knowledge and performance of meeting professionals, promote the status and credibility of the meeting profession and advance uniform standards of practice.
Today, the CMP credential is recognised globally as the badge of excellence in the events industry. The qualifications for certification are based on professional experience, education and a rigorous exam. For more information visit: https://www.eventscouncil.org/About-Us/Our-Mission


RCMA now offers a Certified Faith-Based Meeting Planner (CFMP) Certification program. Over 400 of members have begun the CFMP Certification process since it was launched it in January 2018. All of the required classes are now available for viewing online by selecting the video link: CFMP On-Line Videos You must be an RCMA member to register.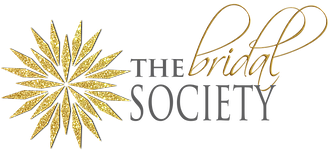 The Bridal Society is the nation's leading and most well respected wedding planning certification program.  With over 4,500 wedding planners, we are also the largest group of wedding planners & wedding venues. The Bridal Society provides lifetime membership to thousands of wedding planners and venues.  TBS is also known as one of the most informative and affordable certification conferences in the world. This program attracts planners and venues from all over the globe! Our conferences always sell out, so make sure you register early to reserve your spot.